Hello, and welcome.  It's hard to choose a therapist based on a website. There's only so much you can learn.  To help you determine whether I'm a good fit for your needs, I offer a free 20 minute phone consultation.  If we decide to work together, my primary goal will be to help you access your inner resources, thereby empowering you to overcome the challenges you're facing, and attain the personal growth you're committed to accomplishing.
"What lies behind us and what lies before us are tiny matters compared to what lies within us." – Ralph Waldo Emerson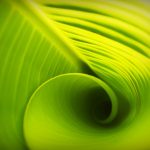 In my experience the journey of healing through therapy must be a collaborative effort to be effective. My style tends to be active when working with clients. I fully engage with my clients and offer my genuine thoughts and opinions, as well as actionable feedback and advice when appropriate. In fact, much of what I do may be considered relationship or life coaching as much as counseling or psychotherapy.